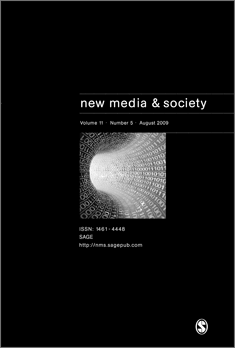 New publication out – this one took a little over a year from start to finish. The paper, which has been published online in New Media & Society, deals with the rise of populist parties in Europe and the ways in which such parties appear to dominate Facebook in terms of gaining traction on the specified platform – especially when using audio-visual means of communication. The abstract reads as follows:
"This article presents a longitudinal, structural study where party and citizen activity on Facebook is studied over a 10-year period, outlining the growing importance of audio-visual content for online campaigning purposes – as well as the rise of populist parties on the same platform. The study shows that an overall increased focus on video as a means of communication emerges as especially pertinent for native Facebook functionalities. This could have repercussions for how online political communication messages are fashioned – and also for the dependencies on platforms that are supposedly strengthened as parties make choices regarding where to invest their campaign resources. In terms of citizen engagement, the results indicate the dominance of populist parties, who have strengthened their positions on the studied platform. The dominance of populist actors will likely have repercussions for the algorithmic spread of political messages – as well as for the ways in which political messages are shaped."
Accepted versions of the paper are available at academia.edu or ResearchGate, the publisher's version can be found here – and if I have understood things correctly, a few free pdf copies should be available following this link.