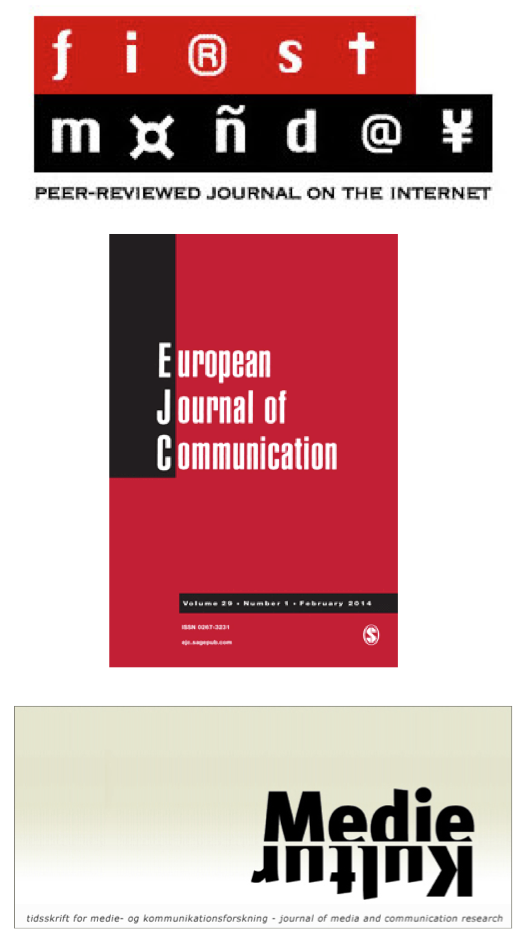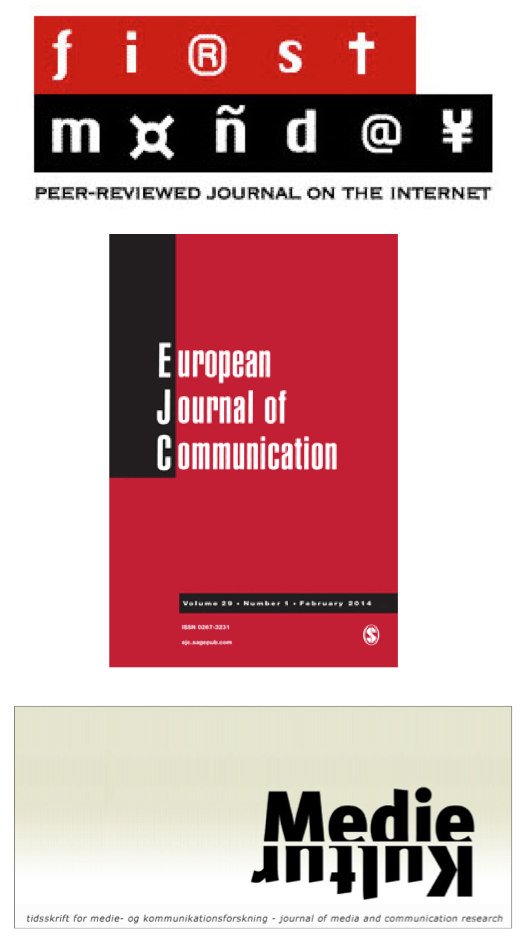 The past few weeks have brought with them good news in terms of publications. Specifically, three papers that I have been involved have been accepted for publication in three different journals. First of all, together with Jakob Svensson, I have written a research review outlining some possible ways forward for scholars interested in the online activities of politicians. Entitled Politicians Online – Identifying Current Research Opportunities, the paper has been accepted for publication in First Monday, an open access journal. While waiting for it to get published on the First Monday web site, the paper can be accessed in its pre-print version here. The abstract reads as follows:
For more than a decade, researchers have shown interest in how politicians make use of the Internet for a variety of purposes. Based on critical assessments of previous online political communication scholarship, this paper identifies a series of overlooked areas of research that should be of interest for researchers concerned with how politicians make use of online technologies. Specifically, three such research opportunities are introduced. First, we suggest that research should attempt to move beyond dichotomization, such as conceiving of the Internet as either bringing about revolutionary changes or having a normalizing effect. Second, while there is a considerable body of knowledge regarding the activity of politicians during election campaigns, relatively little is known about the day-to-day communicative uses of the Internet at the hands of politicians. The third section argues that as political communication research has typically focused on national or international levels of study, scholars within the field should also make efforts to contribute to our knowledge of online practices at the hands of politicians at regional and local levels – something we label as studies at the micro level. In synthesizing the literature available regarding the use of the Internet at the hands of politicians, the paper concludes suggesting routes ahead for interested scholars.
Building on the second suggestion outlined in the abstract above, the second paper (co-authored with Bente Kalsnes) is titled "Of course we are on Facebook" – Use and Non-Use of Social Media among Swedish and Norwegian Politicians and deals with the adoption and continued use of social media by politicians in the two specified countries. The abstract provides a bit more detail:
While plenty of research has provided important insights into the uses of the Internet by politicians during elections, a relatively scarce amount of work has looked into these uses outside of such parliamentary events. This paper seeks to remedy this lack of research by presenting a study on the 'routine' uses of two of the currently most popular social media services – Facebook and Twitter. Focusing on politicians elected to the national parliaments of Norway and Sweden,the paper employs novel methodologies for data collection and statistical analyses in order to provide an overarching, structural view of the day-to-day social media practices of Scandinavian politicians. Findings indicate that use levels are rather low for both services – the median amount of tweets sent and messages posted on Facebook is close to one per day. Further analyses reveal that the most active politicians could be labeled as 'underdogs', as they are more likely to be younger, in opposition and out of the political limelight.
The study has been accepted for publication in European Journal of Communication, and while this is not an open access journal, I am working on making this paper (as well as a previous paper of mine already published in that journal) available by means of the SAGE Choice option. Stay tuned. In the mean time, two blog posts have featured some of the findings from the paper (1, 2), and the accepted version of the paper can be accessed here.
Finally, the third paper to recently be accepted is entitled Everyday Elites, Citizens or Extremists? Assessing the Use and Users of Non-Election Political Hashtags and will be featured in a forthcoming issue of MedieKultur. The abstract is featured below:
As research has indicated that what is sometimes described as traditional forms of political-parliamentary participation are dwindling in most western democracies, the role of the Internet has often been pointed to as harboring the means to hinder these developments. While empiricalstudies on these matters have at best provided mixed results, social media services, like Twitter,has yet again fanned the flames of the most enthusiastic debaters. This paper moves beyond the often-studied context of parliamentary elections and instead offers a structural study of everyday political discussions on Twitter. Specifically, tweets from political contexts in Sweden and Norway are collected and analyzed with a specific focus on the top users and their activities.Results indicate that while thematic Twitter discussion can indeed serve as a potential channel for citizens, the influence of established as well as political extremist actors is also clearly discerned.
The accepted version of the paper is available here. While the focus of this particular paper goes somewhat beyond the parliamentary context that I normally study, I feel that it is important to look also outside of the supposed orderly fashion of government to see how services like Twitter are being used for political expression. The key, I guess, is to study both contexts. But where to find the time?