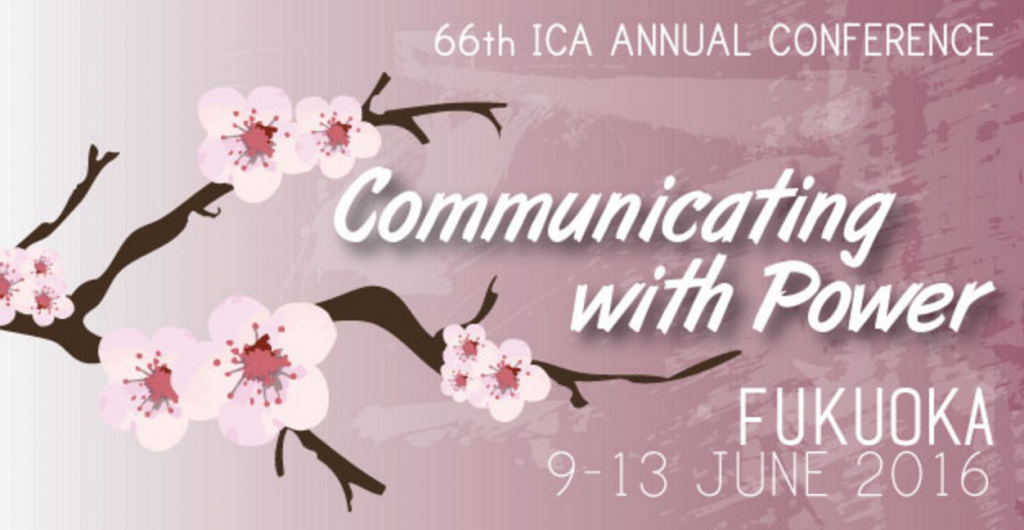 EDIT: May 14th: Following surgery due to a particularly nasty burst appendix, I will not be able to travel to ICA after all. A shame, but doctor's orders are doctor's orders. I am currently recuperating at home.
Apologies for the title of this post, I simply couldn't resist. Nevertheless, when the smoke cleared after what some referred to as #glitchgate – see tweets by ICA, some graphs (of course) and an interesting prediction regarding next year's conference – it was revealed that I would need to go Fukuoka for the 2016 ICA conference. Specifically, I'm involved in a series of presentations:
Larsson, Anders Olof (2016). Participant in roundtable: The Power of Digital Research. Other participants: Christian Sandvig, Aniko Hannak, Jean Burgess, Angela Wu, Eszter Hargittai and Homero Gil de Zúñiga.

Kalsnes, Bente, Larsson, Anders Olof and Enli, Gunn (2016). The social media logic of political interaction: Exploring citizens€ and politician relationships on Facebook and Twitter.

Larsson, Anders Olof (2016). "I Shared the News Today, Oh Boy".€" News Provision and Engagement on Facebook.

Sundnes Løvlie, Anders, Ihlebæk, Karoline Andrea and Larsson, Anders Olof (2016). User experiences with editorial control in online comments sections after the 2011 terror attacks in Norway.
Looks like I will have a busy week in Fukuoka.