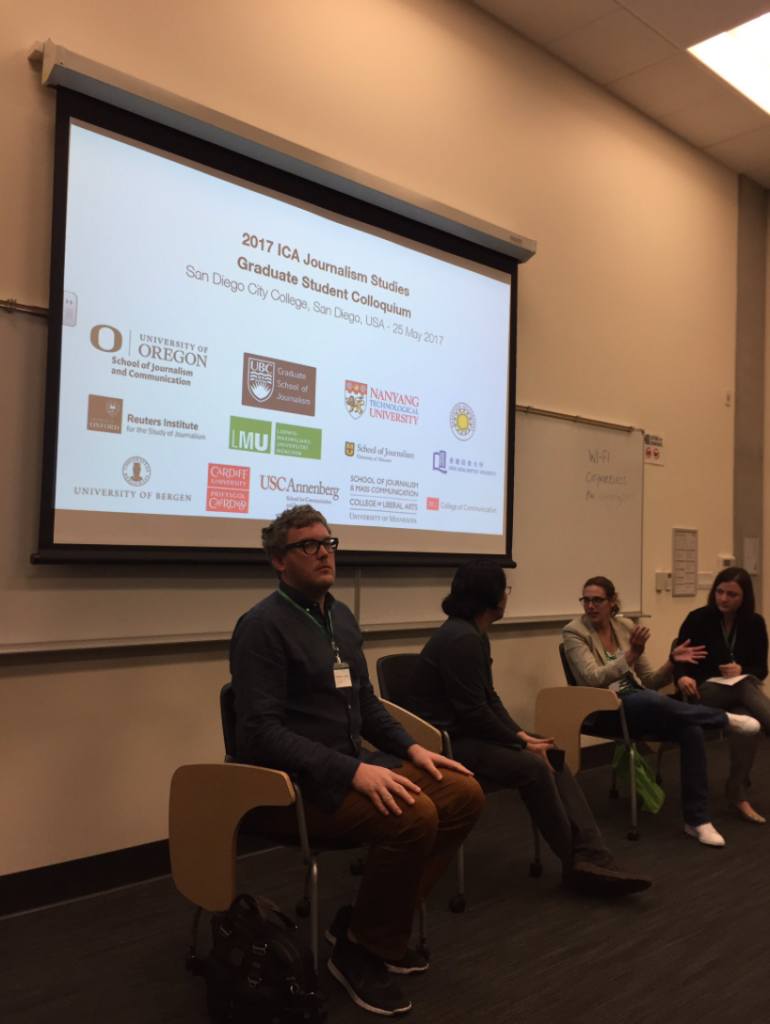 Picture from Stephen Cushion on Twitter.
I may look somewhat reserved in the picture above, but in reality, I had a good time at the Journalism Studies Division PhD Colloquium. I commented on a paper and, as seen above, took part in a panel on career management for (comparably) younger scholars. Others taking part in the panel were Valerie Belair-Gagnon, Nikki Usher and Edson Tandoc Jr.
Besides the colloquium, I was involved in two other presentations – one in a preconference on online commenting, "Comments, Anyone? Multidisciplinary Approaches for Analyzing Online User Comments Across News and Other Content Formats", where a collaborative project involving myself, Karoline Andrea Ihlebæk and Anders Sundnes Løvlie was presented by Karoline. Moreover, I presented my own work regarding the uses of Instagram by politicians and parties during a session of the main conference organised by the political communication division.