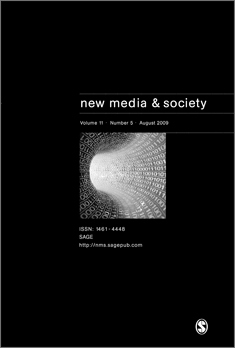 I just received word that my follow-up study to Picture-perfect populism: Tracing the rise of European populist parties on Facebook has been accepted for publication in New Media & Society. In this recently accepted paper – entitled The rise of Instagram as a tool for political communication – A longitudinal study of European political parties and their followers – I build on the findings of the aforementioned Facebook-focused paper and provide insights into the uses of Instagram by European political parties. The abstract reads as follows:
"Featuring a longitudinal, structural study of European party and citizen activity on Instagram between 2012 and 2018, this paper outlines the overarching changes in the ways that Instagram has been employed for political party communication. Differentiating between populist and non-populist political parties, the results indicate that much like for other platforms such as Facebook, the former category of parties enjoy higher amounts of citizen engagement than their non-populist competitors. Detailing the uses of different types of posts by the two types of political actors, the study provides insights into how political parties have adopted and used Instagram from 2012 and onwards."
Much like with the previous paper, I make good use of the brilliant Wes Anderson Palettes package available for R – see if you can guess which movie palette I used here. If you are interested, you can find the accepted version of the paper at academia.edu or at ResearchGate. Having studied the growth of populism on both Facebook and Instagram, I guess I need to look at Twitter next?